Improve Your Website Traffic with Our Kalamazoo SEO Services
Why Search Engine Optimization?
There is nothing more frustrating than spending time and money on a website that doesn't generate sales or give you a return on your investment. Over time you expect your website to generate leads for you business.
Our goal is to lead you down a path of success. We have the experience with Kalamazoo SEO to work with you to find out what your website is doing well, and where it needs help. We start with an initial call to find out your SEO needs and if we are a good fit for your Kalamazoo web development needs.
We offer a Holistic approach to SEO with monthly services. This allows for incremental improvements in your SEO which will ensure your website continues to generate more traffic for months and years to come! Our holistic approach to SEO is built around the 4 Pillars of SEO.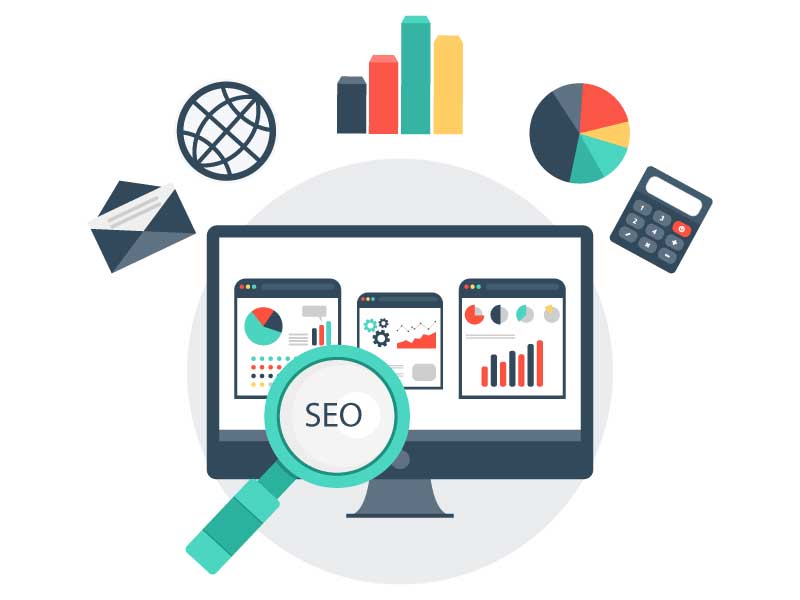 What Are the 4 Pillars of SEO?
Our Kalamazoo SEO services revolve around the idea of the 4 Pillars of SEO. Everything we do will ensure your site is properly positioned to show up in search engines.
Pillar 1
Technical SEO
The first pillar we focus on is the technical aspects of your website. These are hidden parts of your website that the search engine uses. Search engine spiders crawl your website, and we need to make sure that your website communicates correctly. Other aspects to technical SEO include security, speed and mobile friendliness.
Pillar 3
On-Site SEO
The third pillar is optimization of on-site SEO. Some examples of items targeted for improvement include page titles, meta descriptions for each page, H1 - H6 tags, Alt text on images, internal links and structured data. You may have heard of some of these terms and they may sound overwhelming, but that is where we can help improve and optimize your on-site SEO.
Pillar 2
Content and User Experience
The second pillar is content which includes images, text, videos, PDFs and more. Content should be relevant, recent, unique, well written and contain keyword phrases to provide gain exposure on search results. In addition to great content, a user friendly look and feel as well as navigation help to create an engaging user experience.
Pillar 4
Off-Site SEO
The fourth pillar is off-site SEO. This part of SEO is about your website's trust and authority throughout the internet. In addition to technical SEO, content and on-site SEO,  you need to have other websites and links pointing to your website to show that your business is credible and trustworthy. Three types of sources for off-site links include other websites, local search profiles and social media. 
Kalamazoo Local SEO for Small Businesses
It's more important than ever to get your business found in search results. A focus on local SEO is one of the ways to do that. We leverage Google My Business to help your business show up the way you want it to in search results. We also help you to utilize Good Reviews to gain credibility and improve Kalamazoo local SEO.
We Offer a Customized Plan to Fit Your Kalamazoo SEO Needs
Website Analysis
We will start with an audit of your current website to see what is working and what needs improvement. We then work with you on a page by page basis to establish goals for an SEO campaign.
Complete SEO Set Up
The SEO set up is making sure your website is on a solid foundation for the 4 Pillars of SEO. We go through your site page by page to make sure each one is optimized based on the 4 Pillars of Search Engine Optimization.
Goal Monitoring & Ongoing SEO
Once we have an SEO foundation, we take monthly action steps to achieve your long term goals. We do not treat SEO as set it and forget it. Instead we take action each month, send you monthly reporting and communicate progress along the way.
Check Your Website's SEO Status With A Free Audit